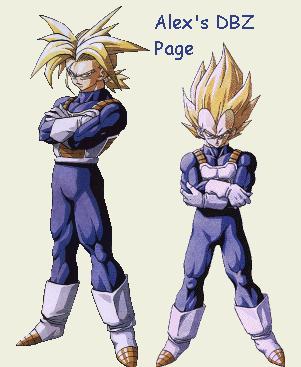 Welcome To My Home Page
Hidiho, I'm a big fan of Dragon Ballz. My favorite character is Trunks. I love Anime. I have another website @www.expage.com/alexssuperpage It's not as good as this one but I've got some games and stuff on there.Oh,and please sign the guestbook! Thanx and Vote For Me!and stop poke'mon!
I'm sorry my page is screwed up


Vote For me at Trunks Top 50


Vote For Me At Dragon Ball Top 100


Vote For Me At Majin Rage top 25


Vote For Me At b.a.m topsite lists

Vote For Me At Vegeta's Big Bang 50

Download this music you hear now!